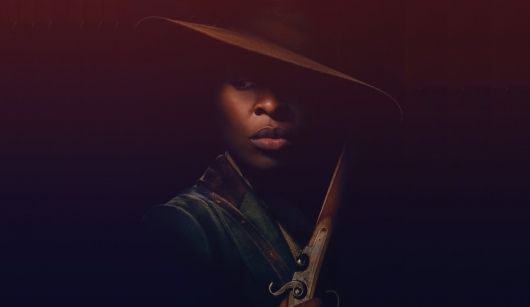 A movie about one of Global Africa's sung heroes Harriet Tubman, Cynthia took ownership of the iconic role and if the new trailer is anything to go by, we are in for some award-winning entertainment!
Directed by Kasi Lemmons (Eve's Bayou), the highly anticipated movie, Harriet, is based on the thrilling and inspirational life of an iconic American freedom fighter that surely every black person in the world should know. The movie is an extraordinary tale of Harriet Tubman's escape from slavery and transformation into one of America's greatest heroes.
Her courage, ingenuity, and tenacity freed hundreds of slaves and changed the course of history.⁠
Cynthia Erivo leads, and is supported by a cast including Tony award-winning Leslie Odom JR, musician turned actress Janelle Monae, acting legend Clarke Peters and fellow British actor Zackary Momoh who plays Harriet's husband.⁠
She took to twitter to express her gratitude for the oppertunity to play Tubman.
Harriet comes to cinemas 1st November 2019⁠.
Watch the Trailer below
Follow Glam Africa on social media: @GLAMAFRICAMAG