Today we celebrate the 36th birthday of Ghanian actress and host Joselyn (Canfor Dumas), who is well known and loved throughout the African and most importantly Ghanian film and television industry – her most popular work being Adams Apple, a domestic drama which focuses on 5 women and their battles and dramas in life – which also presented her with a nomination for the award for Best Actress in 2011's Ghana Movie Awards, where she was up alongside Hollywood star Kimberly Ellse. Only crowned the winner of 2016's Ghana Makeup Awards' Most Glamorous Celebrity this passed weekend on the 27th August, the beautiful Ghanian celebrity is only getting started on her long road of successes.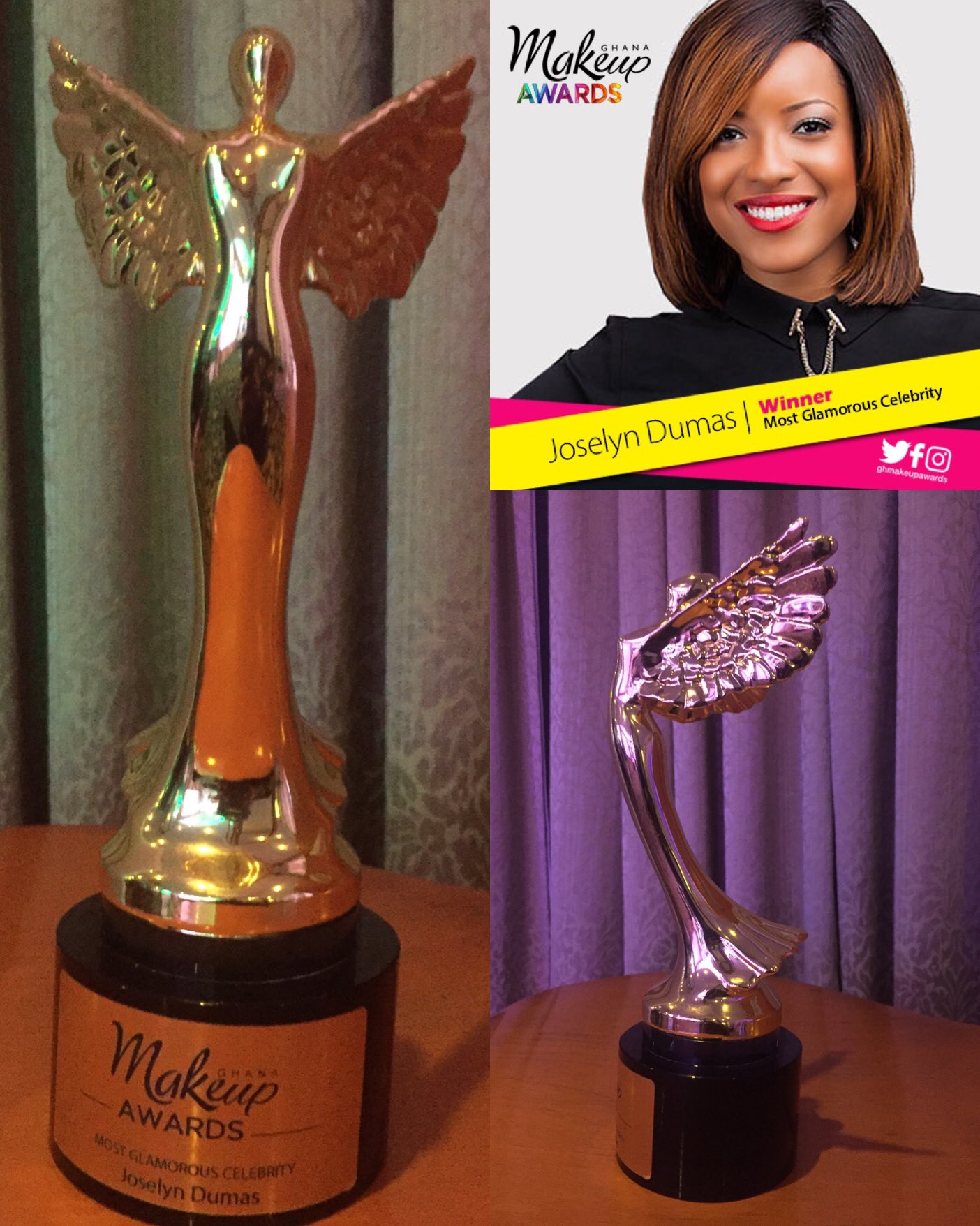 The TV Personality of the year 2010/11 and winner of Africa Movie Academy Award for Best Actress In Leading Role is also known for her charitable works across the African continent, such as the Joselyn Canfor Dumas Foundation (JCDF) helping to address the needs of Ghanian children, which also embraces the needs of Autistic children, encouraging Ghana to do the same.
The Accra born multi-talented actress started her media career working as a co-producer of Miss Malaika from 2008-10 has also starred in Lynxxx's 2012 song Fine Lady featuring Afrobeat musician WizKid, now doing her own thing in her popular new show @ Home With Joselyn Dumas.
Happy Birthday Joselyn, we are proud of you and see many more projects to come!
You can catch Joselyn Dumas on her show @ Home With Joselyn Dumas on OH TV at 1pm on Fridays.
Don't forget to follow us on:
Facebook: GlamAfricaMag
Twitter: GlamAfricaMag
Instagram: GlamAfricaMag
AUTHOR: Jessica Emovon
For reviews, features, premiers and red carpet events on the Afro-British scene, Jessica is your go-to blogger.
Find her on Tumblr | WordPress