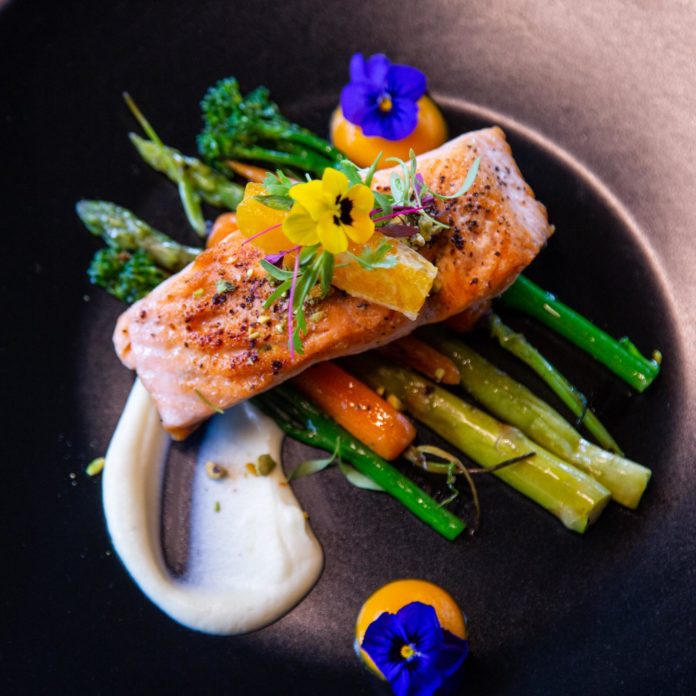 As soon as you enter Elvet Steakhouse, everything is within theme of what you would consider a delicious meaty steakhouse. A fiery red bull on the left wall, red and black furnishings and the original walls give you a rustic yet modern vibe.
The UK based Glam Africa team was treated to a majestic dinner at the Elvet Steakhouse at 392 Romford Rd, Forest Gate, London and not only was the food 5 star, but the ambience created an other-worldly vibe.
The Floral Room is something to only be experienced, as you enter you are transported to a different world. The pink bull and flower walls allow for great photos with family and friends, which in turn creates a great atmosphere and good cause for celebrations.
We would like to congratulate Elvet Steakhouse on the huge success of the event for the launch of the FLORAL ROOM, where there were many VIP's, Influencers & Celebrities in attendance which include Viral sensation Ferdi "Why you coming fast!" and artist Mumzy Stranger.
Purveyors of Premium Argentine Beef & Fine Fish in the Heart of Forest Gate, East London – Elvet Steakhouse. Their kitchen is open to serve customers with the finest flavours and rich serving of succulent mouth-watering Argentinian & Australian steaks that include Rib Eye, Sirloin, Fillet Cuts. The name Elvet was given by an Argentinian family to a bull dating back to 1904. At 1,800 LBS he was a winner of 9 bull fights. He became their prized possession and stole the hearts of many. With his stature, presence, and bewildering speed. He was ELVET. Beautiful, strong and free. His legend lives on..
We would like to make a point of the owner of Elvet Steakhouse Mr Kay who is a charismatic, approachable and friendly individual. He will make you feel welcome as soon as you step through the doors of Elvet Steakhouse and make a point to take notice of what your food dietaries, dislikes and likes might be. He has trained a fantastic team of staff which all have those same attributes and high level of customer service.
Check out our night in the gallery below and be sure to let them know that we sent you, the day you go indulge your tastebuds! 
Follow Glam Africa on social media: @GLAMAFRICAMAG