Notttinghill Carnival was this past weekend and although there was a lot drama there I have decided to talk about the good things that happened at carnival. First taking place in 1966 this significant event in British culture which was voted onto the list of icons of England by the public in 2006 is now led by members of the British West Indian community, and at this years 50th Anniversary Nottinghill Carnival event, a staggering 1 million people attended, the most it has been in years!
As per usual, a big part of Nottinghill Carnival is the music and the dancing. The constant playing of reggae, dance hall and soca music combined with the easy-goingness vibe of the festival really compels people to dance and let go. The children's parade started of the festival with a kick:
images courtest of: EPA, PA, AP – BBC Newsround
The day followed with the Monday Parade, which started off at 10:30AM with vocals on the "World Music Stage" at Powis Square and UK Calypsonians turned into a full day of festivities around Notttinghill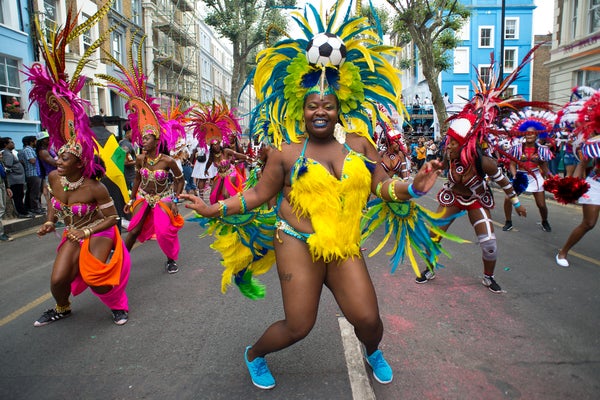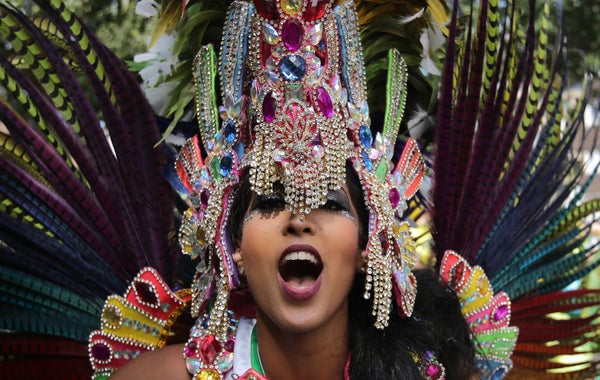 images courtesy of Johnanan Brady/PA Wire Getty Images
A Summary of the highlights:
Despite the reports of over 300 arrests and 5 stabbings over the weekend, we think the good overshadows the bad in this case, and there were a lot of ups.
Will you be there next year?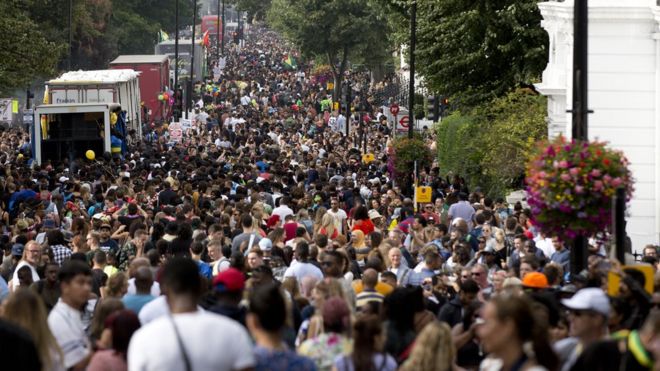 Don't forget to follow us on:
Facebook: GlamAfricaMag
Twitter: GlamAfricaMag
Instagram: GlamAfricaMag
AUTHOR: Jessica Emovon
For reviews, features, premiers and red carpet events on the Afro-British scene, Jessica is your go-to blogger.
Find her on Tumblr | WordPress