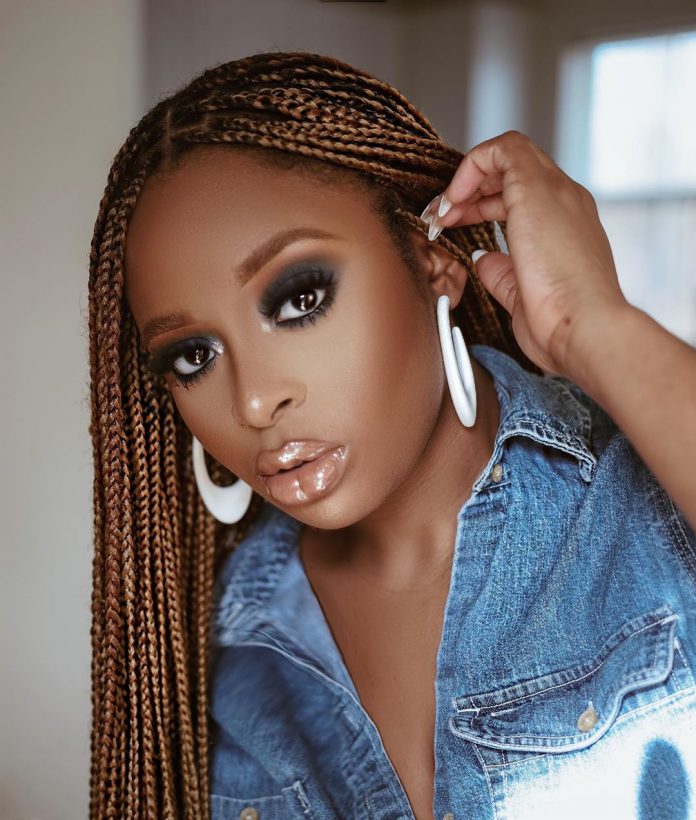 The Knotless box braids has been a trend for a while now.
It is unique because instead of braiding hair to the scalp with a knot, you feed your natural hair into the extension, which reduces tension and gives the protective style a natural look we love.
Keep scrolling to see some of your favorite celebrities rocking this latest trend.
Beyoncé

2. Jada Pinkett Smith

3. Kelly Rowland

4. Justine Skye

5. Keke Palmer

Beauty and lifestyle YouTuber Ronke Raji shared a new video, showing us how to do the blonde knotless braids hairstyle.
She said:
Showing you guys how to get these knotless box braids in blonde, I think this is beginner-friendly however I also feel as though because my hairstylist is really skilled it may be hard to learn also but I hope you guys are able to take something away from this!
Follow Glam Africa on social media: @GLAMAFRICAMAG