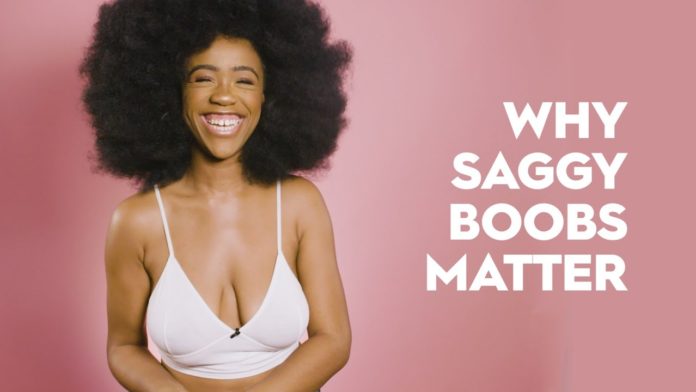 UK based style blogger Chidera Eggerue  @theslumflower is the pioneer of the positively impacting campaign #SAGGYBOOBSMATTER.
"When you see cleavage-baring one-pieces or deep V-neck gowns on the red carpet, the boobs of the women wearing them are usually perky, round, and full. But it's natural for women to develop some sag in their breasts as they age or after having kids and breastfeeding". Chidera started the the campaign after realizing that there aren't many pictures of "real" breasts in the media.
Chidera says; "How to style saggy boobs: a tutorial step 1 – wear the damn outfit,"  alongside a photo of herself wearing a deep V-neck bodysuit. "Step 2 – remember not to care."
This is an important and timely message especially when saggy breasts are a natural phenomenon, just like old age, women can't really run away from it.
Women from around the world have shared how grateful they are for her candor, and are responding by sharing photos of their own using the #saggyboobsmatter hashtag.
Chidera is encouraging women to have a positive body image, while challenging the ways in which society presents and views the physical body. A campaign we all should be part of. Love thyself no matter what!
Follow Glam Africa on social media: @GLAMAFRICAMAG