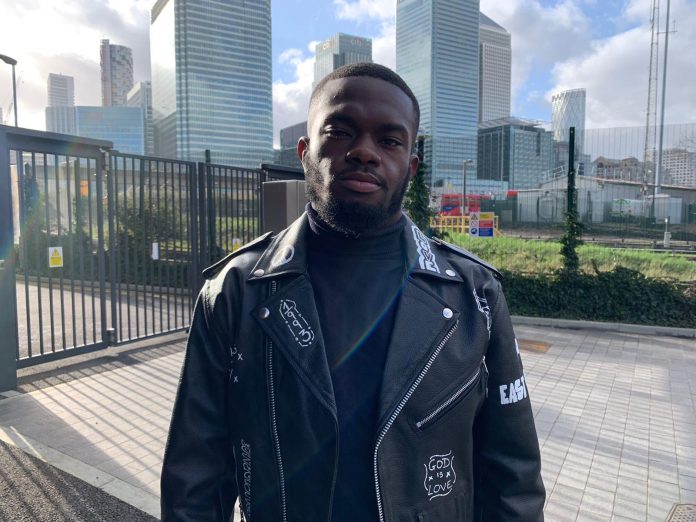 East London born fashion designer Stephan Ameyaw Oshodi is the founder of Kross Generation, a clothing brand that offers clothing for men, women and children.
He recently launched a new collection 'The Black Collection' in Ghana, for The Year Of Return on 01/01/2020 with a launch and fashion show.

In an interview with Glam Africa he opens up about why he decided to start and build a fashion brand.
Tell us about yourself and your brand Kross Generation
My name is Stephan Ameyaw Oshodi and I am East London born fashion designer. I have always known I was creative, I was always made aware by my parents who were also creative alongside my siblings.

I started having an interest in fashion from the age of 15 after I started a project for my Graphic Design class at school and we had to create and promote a product, I chose fashion with a clothing line I made up at the time. Kross Generation went through a few name changes but I kept the KG. I eventually went to university to complete a fashion design degree in 2015. In 2016 Kross Generation was born. I have always wanted to have my own fashion brand and everyone across the world to wear something that I created. There is a buzz you get from seeing someone wearing something you created.
In 2016 I started small by making T-shirts and hats for men and women with the logo, mainly to promote the brand and it expanded to hoodies, jackets, children's wear and bespoke clothing.

Where do you go for style inspiration especially for the looks you create?
For style and inspiration I look at the late 20th century fashion from the 90's, the music video's especially. I was born in 1993 so I may look at old photos of myself or family from back then. Instagram, Pinterest, vintage fashion magazines I go there to look for inspiration. I also love to travel so I find quite a lot of inspiration while traveling. Lastly I like to look at what people are wearing and stay current with fashion trends.

Which of your collection has received the most positive feedback?
The Kross Generation S/S '19 has received the most positive feedback to date.

What according to you is a favorite part of being a fashion designer?
My favorite part about being a fashion designer is having the chance to be free and create. I want to also inspire people and when I do I know that it's helping someone else be the best they can be. I also love seeing people wearing my clothes, nothing beats the feeling.
Follow Glam Africa on social media: @GLAMAFRICAMAG